SIDING, WINDOWS & FULL-SERVICE EXTERIOR REMODELING CONTRACTOR
Serving the southern Denver metro area, and throughout Douglas County.
For the best siding, windows and exterior remodeling investment you can make, trust your home to us, the exterior remodeling professionals at Home Design Exteriors.
When it comes to investing in your home's exterior you want to select a contractor that's local, experienced, reliable, and customer focused. At Home Design Exteriors, we build our business by word of mouth and in order to do this, we focus on putting our customers first and completing their project correctly and quickly the first time. We service the South Denver area, providing the comprehensive siding, and replacement window installation and repair services you need to make sure your remodeling or repair job gets done correctly. Whether you're in need of windows, siding, or home improvements, we are ready to take care of you. Not only do we focus on doing right, but we pride ourselves in providing home exteriors services that are both reliable and affordable.
What  Sets Us Apart From the Rest?
No-Pressure Attitude

Outstanding Products

Unbeatable Prices & No Minimums

25 Years of Experience

Family Owned & Operated

Certified Installers

No Minimums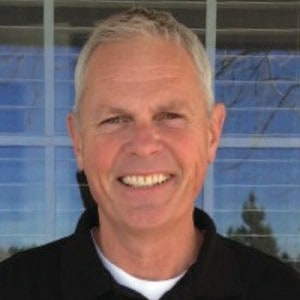 Along with my sons, I own and operate my own window/siding company. We have been in the industry for over 25 years and have proudly served Colorado as the friendly alternative to the pushy and overpriced replacement window and siding companies. I do things differently.
I keep my overhead low. No costly radio/TV ads, no expensive showrooms and no sales reps. I see you personally.
See What People Are Saying
Home design installed 40 windows in my home. The windows are beautiful and the installation was efficent and they left no mess! The Greenwood Village inspector was very impressed with the work and quality of materials. The house is very noticably much quieter and there are no more drafts. A truly marvelous project. Darryl will get a lot of business from my friends and neighbors.

D. Wright
I wanted to thank you and your team for an outstanding experience in getting my windows replaced .  Everything you say on your website about quality and no hassle experience is true !!

Kevin Best
It has been my pleasure to do business with Darryl Pearce of Home Design Exteriors. I highly recommend them. I had four estimates for my siding job, some higher than Darryl's and some lower. My decision to use him was based on the professional manner in which Darryl made his presentation and bringing the installer to my home and explaining how they could hide a pipeline that ran across the side and back of my house. The job they did hiding the pipe and making everything blend in was fantastic. Darryl was always stopping by while the construction was going on and making sure everything was being done correctly. They took the time to do the job correctly and with great detail. If I had some area of concern they addressed it immediately and to my satisfaction. Their work exhibits their pride in what they do. I am sure that my satisfaction will be yours if you use Home Design to complete your project.

Sheldon Rediske
Darryl is one of my best "finds" ever. I had bids from Home Depot for 16,000 and Costco for more. I was putting things off because I didn't like their price or approach. Then I met Darryl, who just lays it all out for you, and did it all for 12,000. Besides being a pleasure to work with, his workers are true craftsmen who take pride in what they do, and the windows themselves are super nice. Wish I'd found him sooner.

Bob Pegg
I would highly recommend Darryl and his team. From the first meeting through the final install, our experience was nothing short of exceptional. During our initial consult, Darryl even made a second trip to our house (more than an hour away) late in the evening, just so that my wife could meet him. His pricing was unmatched, even by the local big-box stores. When it came time to install the windows, Shaun and crew did a fantastic job, and I felt completely comfortable leaving them home in the house alone all day. The quality of both the windows, and their work, is top notch. What a great local business, and it is my pleasure to refer them to anyone!

Roger D. Sperlbaum
My windows are installed!  Your team did an excellent job, very courteous and careful in their work.  They did a great job cleaning up for themselves.

David Golias